Description
Customizable Buttons
All the buttons on the DK3.0 are customizable with the driver. Gamer can customize the configuration as their desire for the win.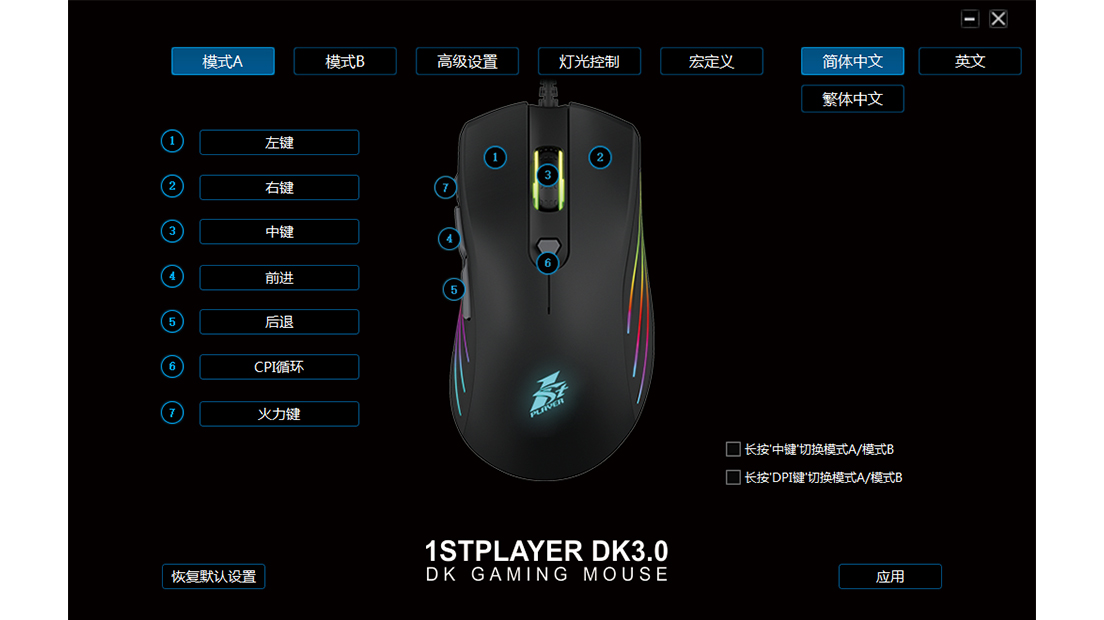 Ergonomic Design
Golden Ratio design of Radian and Height.
Comfortable Radian Design to avoid fatigue.
RGB Effects
The BK3.0 comes with RGB lighting with 16.8 million customizable color options. Gamers can download the driver to customize their desired lighting effects.