Description
1ST Devil Home Drive
Driven by the DEVIL HOME DRIVE, you can change the mouse DPI moving speed, double-click speed, etc., and you can also set various macro keys.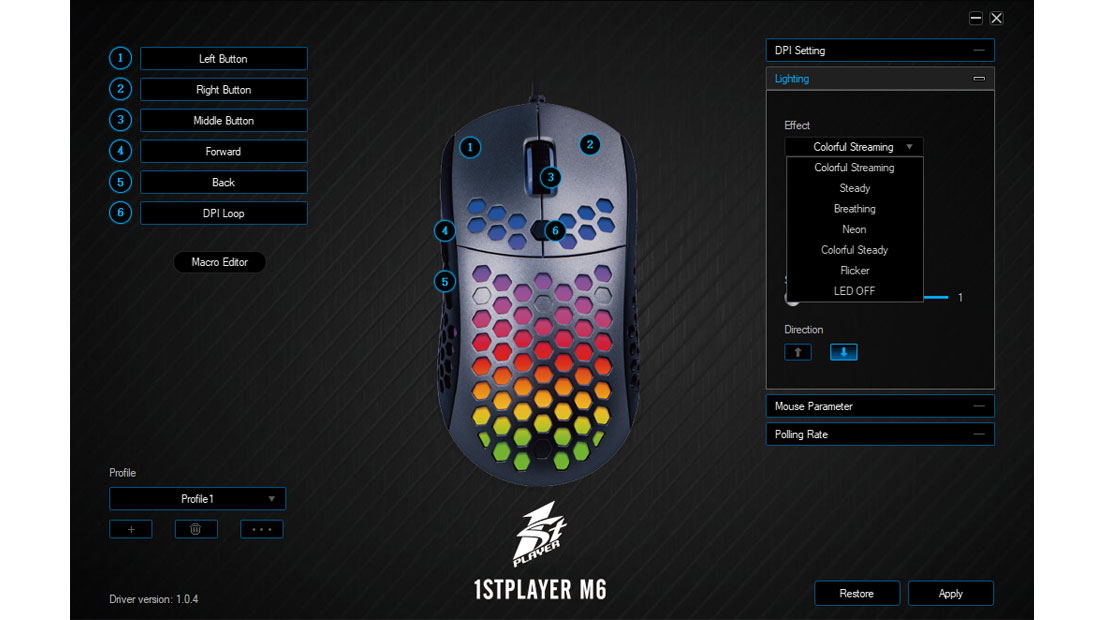 Reduce Hand Sweat And Enhance Grip
Hole design making it sweat resistant with stronger grip
With safe design, cleaning has never been easier
Split Button Brand + 20M Micro-Motion
Split buttons, Omron 20M micro-movement, standard configuration for middle and high-end mice.
Flexible Wire Fight With Feathers
Flexible wire, the player can reduce the interference of the wire when controlling, close to the experience of a wireless mouse, bring feathers to fight.